Terms and Conditions of Use
Please carefully read the following Terms and Conditions of Use ("Terms of Use") before using this website ("Site"). This Site is owned and operated by Digital Capital Management, LLC (doing business in California as DCM MGT, LLC) and its affiliates ("DCM", "we", "us" or "our"). By using this Site, you agree to follow and be bound by these Terms of Use which govern your use of the Site. You may use this Site solely for personal, informational and noncommercial purposes. Nothing contained in these Terms of Use is intended to modify or amend any other written agreement, if any, that may currently be in effect between you and us or the funds we manage regarding matters other than your use of the Site.  If you do not agree to these Terms of Use, do not use this Site.
We may modify, suspend, discontinue or restrict the use and availability of any portion of this Site at any time, without notice or liability. Your use of this Site may be monitored by us and used for our internal business purposes, without liability. You are responsible for obtaining and maintaining all equipment, services and other materials that you need to access this Site.
Changes to These Terms of Use Will be Posted on This Site
We may periodically modify these Terms of Use, and any such modifications will be effective immediately upon posting. You are bound by such modifications, and therefore, we suggest that you periodically check these Terms of Use for modifications.
Limited License to Use
We grant you, and you accept, a limited, revocable, nonexclusive, nontransferable license to view, store, bookmark, download, print, copy, post, and display content from this Site solely for your personal, informational and noncommercial use or as expressly authorized by us in writing; provided, however, that to the extent you copy, post or display the pages within this Site, you agree to (1) identify both us and the Site as the source, (2) place such source attribution in proximity to the copied, posted or displayed pages, and (3) retain all copyright and other proprietary notices contained on the materials. We reserve all rights not expressly granted in these Terms of Use. Except as otherwise stated in these Terms of Use or as expressly authorized by us in writing, you may not (or enable others to):
a) Modify, reproduce, publish, broadcast, license, create derivative works from, transfer, sell or exploit any reports, data, information, content, products, services or other materials on, generated by or obtained from this Site, whether through links or otherwise;
b) Redeliver any page, text, or image on this Site using "framing" or other technology;
c) Engage in any conduct that could damage, disable or overburden (i) this Site, (ii) any information or services provided through this Site, or (iii) any systems, networks or servers related to this Site;
d) Modify, copy, obscure, remove or display our name, logo, trademarks, text, notices or images without our express written permission;
e) Decompose, decompile, reverse engineer, disassemble or otherwise deconstruct any portion of this Site; or
f) Include our name or any of our trademark or executive's name, or any variation of the foregoing, as a meta-tag, hidden textual element or any other indicator that creates an impression of affiliation, sponsorship or endorsement by us.
You may not use this Site for any illegal purpose or in any manner inconsistent with these Terms of Use. You agree not to use, transfer, distribute or dispose of any information available on this Site in any manner that could compete with our business(es).
No Investment Advice or Recommendations
The information and opinions presented on this Site are intended for informational purposes only and should not be construed as any advice, recommendation or endorsement from us as to any legal, tax, investment or other matter. This Site should not be considered a solicitation or offering for any investment product or service to any person in any jurisdiction where such solicitation or offer would be unlawful. Your particular needs, investment objectives and financial situation were not considered in the preparation of this Site and the materials contained herein. The fact that we have made available to you through this Site, investment opinions and other information constitutes neither a recommendation that you enter into a particular transaction nor a representation that any financial instrument is suitable or appropriate for you. You should consult a financial adviser or other professional before making any investment decision. We take no responsibility for any loss or damage arising due to any decision relating to investments taken by you based on the reports and/or the data and/or information contained on this Site.
Copyright and Trademark Notice
All materials on this Site, whether separate or compiled, including, but not limited to, text, graphics, audio clips, logos, buttons, images, digital downloads, data compilations, software, icons, html code and xml code, as well as all copyright, patent, trademark, and other rights therein, are owned or licensed by us and/or our third-party information providers, and are protected by United States and international intellectual property laws. Note that any product, process or technology described in the Site may be the subject of other intellectual property rights reserved by us and our affiliates and are not licensed hereunder.
All trademarks, service marks and logos appearing on this Site are the exclusive property of their respective owners, including, but not limited to, the Crypto30® Index. All of our graphics, logos, page headers and service names are trademarks and service marks of ours. Our trademarks and service marks may not be used in connection with any product or service that is not part of our organization, in any manner that is likely to cause confusion among customers or investors, or in any manner that disparages or discredits us. Nothing contained on this Site should be construed as granting any license or right in or to any trademarks or service marks of ours or any third party.
Limitations on International Use
We do not represent that materials on this Site are appropriate or available for use in any location outside of the United States. If you choose to access this Site from outside the United States, you do so on your own initiative and agree to comply with all foreign and local rules with respect to your online conduct including all laws, rules, codes and regulations of the country in which you reside and the country from which you access this Site. In addition, you agree to comply with all applicable laws, rules, codes and regulations regarding the transmission of technical data exported from the United States.
Third Party Content
Data and other materials appearing on this Site that are provided by third parties are believed by us to be obtained from reliable sources, but we cannot guarantee and are not responsible for their accuracy, timeliness, completeness or suitability for use. We are not responsible for, and do not prepare, edit or endorse, the content, advertising, products or other materials on or available from any website owned or operated by a third party that is linked to this Site via hyperlink or otherwise. The fact that we have provided a link to a third party's website does not constitute an implicit or explicit endorsement, authorization, sponsorship or affiliation by us with respect to such website, its owners, providers or services. You use any such third-party content at your own risk, and you agree that we are not liable for any loss or damage that you may suffer by using third party websites or any content, advertising, products or other materials in connection therewith.
Limitations on Accuracy and Timeliness of Information
Any opinions expressed on this Site are current only as of the time made and are subject to change without notice. The views expressed by an author are their own as of the date of the post, and may change without notice to you, and do not necessarily represent the our views as a firm or of any employee of ours.
All content on this Site is presented only as of the date published or indicated and may be superseded by subsequent market events or for other reasons. In addition, you are responsible for setting the cache settings on your browser to ensure you are receiving the most recent data.
This Site May Use "Cookies"
When you visit this Site, our server may send a "cookie" to your computer. A cookie (or browser cookies) is a small file placed on the hard drive of your computer. It contains information about preferences for using a website that have been established by someone using that computer. Unless you have adjusted your browser setting so that it will refuse cookies, our system will issue cookies when you access or use this Site. We use cookies to store visitors' preferences, collect information about how visitors use this Site, analyze user trends and improve the Site. We may disclose the presence of a cookie to third parties to advertise our services. For example, we may ask advertisers to display ads promoting our services on other websites based on the presence of a cookie. We may also contract with third-party advertising networks, including Google, that use cookies, or other tracking technologies to collect certain non-personal information about your activities on the website and on third-party websites to provide you with targeted advertising based upon your interests. We may also use cookies delivered by third parties to track the performance of our advertisements.
You may refuse to accept browser cookies by activating the appropriate setting on your browser. Most browsers provide the flexibility to reject all cookies, accept all cookies, or accept cookies only from sites you trust. The site, www.allaboutcookies.org, includes instructions for managing cookies on many commonly used browsers, or you may visit Google's Ads settings to opt out of Google's use of cookies. Please note that if you refuse to accept browser cookies, your access to or use of certain portions of the Site may be limited.
Warranty Disclaimers
YOU EXPRESSLY UNDERSTAND AND AGREE THAT YOUR USE OF THIS SITE IS PROVIDED ON AN "AS IS" AND "AS AVAILABLE" BASIS. TO THE FULLEST EXTENT PERMITTED UNDER APPLICABLE LAW, WE AND OUR AFFILIATES, DIRECTORS, OFFICERS, EMPLOYEES, AGENTS, LICENSORS AND VENDORS EXPRESSLY DISCLAIM ALL WARRANTIES, WHETHER EXPRESS OR IMPLIED, INCLUDING WITHOUT LIMITATION, ANY IMPLIED WARRANTIES OF TITLE, MERCHANTABILITY, NON-INFRINGEMENT AND FITNESS FOR A PARTICULAR PURPOSE, AND ALL WARRANTIES REGARDING SECURITY, CURRENCY, CORRECTNESS, QUALITY, ACCURACY, COMPLETENESS, RELIABILITY, PERFORMANCE, TIMELINESS OR CONTINUED AVAILABILITY, WITH RESPECT TO (1) THE SITE; (2) ANY MATERIALS, PRODUCTS OR SERVICES AVAILABLE ON OR THROUGH THE SITE; (3) USE OF THE SITE, MATERIALS, PRODUCTS OR SERVICES; AND (4) THE RESULTS OF THE USE OF THE SITE, MATERIALS, PRODUCTS OR SERVICES.
Our Liability is Limited
You bear all risk from any use or results of using any information on this Site. Under no circumstances will we or any party involved in creating, producing, or delivering this Site be liable for any direct, incidental, consequential, indirect, or punitive damages that result from the use of, or the inability to use, the materials on this Site, even if one of our authorized representatives has been advised of the possibility of such damages. We also assume no responsibility for any damages to, or viruses that may infect, your computer equipment because of your use of this Site or your downloading of any materials from this Site. You agree to indemnify, defend and hold us, our subsidiaries and affiliates harmless, and each of our and their respective officers, directors, employees and agents, from and against all claims, demands, liabilities, damages, losses or expenses, including attorney's fees and costs, arising out of or related to (1) your improper access to or use of this Site, (2) any violation by you of these Terms of Use, (3) any user content that you submit, upload, post, transmit or otherwise make available to the Site, (4) any actual or alleged infringement or violation by you of the intellectual property or other proprietary right of any third party or (5) your inappropriate use of any of the content of this Site attributable.
Protecting Your Privacy and Security
Please review our Privacy Policy which can be found by clicking the link titled "Privacy Policy" on the Site.
Termination
The rights granted to you herein terminate immediately upon any violation by you of these Terms of Use. We, in our sole discretion, reserves the right to temporarily or permanently terminate your access to and use of this Site at any time and for any reason whatsoever, without notice or liability. We will not be liable to you or any third party for any termination of your access to or use of this Site.
Integration and Severability
If any provision of these Terms of Use is deemed unlawful, void or unenforceable, then that provision will be deemed severed from these Terms of Use and will not affect the validity and enforceability of the remaining provisions. These Terms of Use represent the entire agreement between you and us relating to the subject matter herein.
Laws of the State of California Govern These Terms of Use
We control and operate this Site from our offices within the State of California, U.S.A. By using this Site, you agree that the laws of the State of California, without regard to principles of conflict of laws, will govern these Terms of Use and any dispute of any sort that might arise between you and us arising from your use of this Site. The courts of the State of California will have exclusive jurisdiction to settle any dispute that may arise out of, under, or in connection with these Terms of Use, and you consent and submit to the personal jurisdiction of those courts for the purposes of litigating any such action.
Copyright © 2018 Digital Capital Management, LLC (dba DCM MGT, LLC in California). All rights reserved.
Find Us
7855 Ivanhoe Avenue STE 324
La Jolla, CA 92037
Email
investor.relations@digital-capital-management.com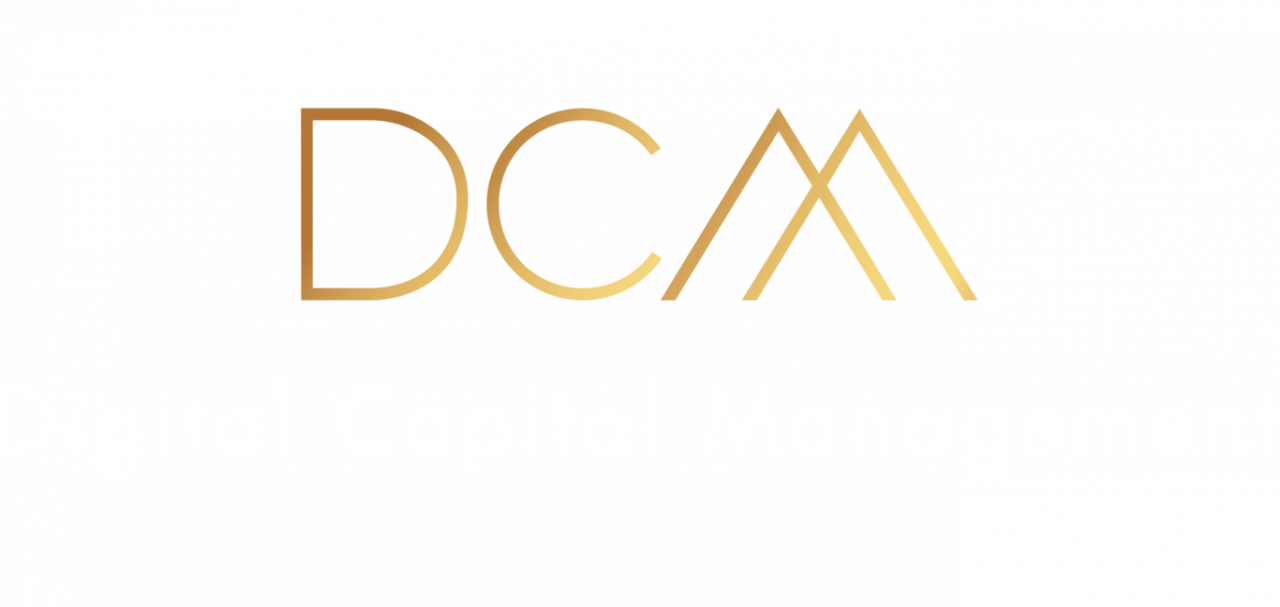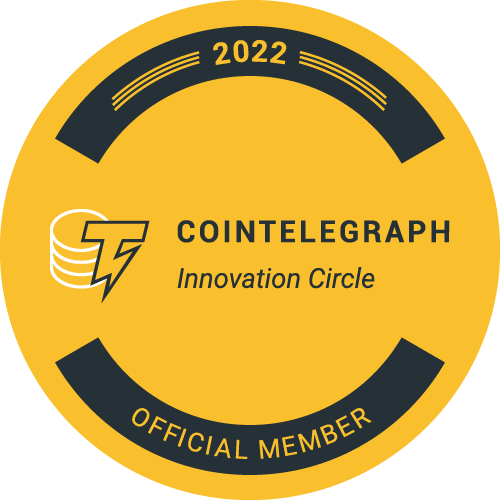 There is no guarantee that any investment will achieve its objectives, generate profits or avoid losses, and past performance is not necessarily indicative of future results.
Investments in digital assets or funds pursuing investments in digital and related assets ("digital assets") are very speculative and can involve a high degree of risk. Investors must have the financial ability, sophistication, experience and willingness to bear the risks inherent with digital assets, and the ability to weather a potential total loss of their investment. Digital assets are not suitable or desirable investments for all investors. Digital assets may have limited operating histories, and the fees and expenses associated with funds pursuing investments in digital assets may be substantial.
The information provided on this website is not intended to be, nor should it be construed or used as investment, tax or legal advice, a recommendation, or an offer or solicitation to buy or sell an interest in any digital assets.
By using this website, you understand the information being presented is provided for informational purposes only and you agree to our Terms of Use and Privacy Policy.
Copyright © 2022 Digital Capital Management, LLC (doing business as DCM MGT, LLC in California). All rights reserved.
Awards and rankings do not represent any single investor's experience and are not indicative of future investment performance. The awards and rankings above were compiled and published by Barclay Hedge, Ltd. ("BarclayHedge"), Crypto Fund Research ("CFR") and Preqin.
Preqin (https://www.preqin.com/) uses its Performance Database to determine Rankings. Ranks are based on performance data, net of fees, provided to Preqin for the various categories. Access to the performance database and individual fund returns is restricted to accredited investors and qualified clients.
CFR (https://cryptofundresearch.com/crypto-fund-performance-awards/) uses its Performance Database to determine award winners. Winners are selected based on performance data, net of fees, provided to CFR for the various award categories. Access to the performance database and individual fund returns is restricted to accredited investors and qualified clients.
Barclay Hedge, Ltd. (www.barclayhedge.com/research/awards) awards are based on estimated performance as reported to BarclayHedge by managers. Managers that do not report performance to BarclayHedge are not represented in the awards and rankings. As the rankings are based upon estimates reported to BarclayHedge, when final performance is reported, it might not match the position awarded and the fund or manager could have moved up or down in the rankings. Digital Capital Management, LLC (DCM) is presently exempt from registration as a commodity trading advisor or "CTA".  Awards reflected above for DCM, and granted for periods prior to October 1, 2018, relate to a predecessor manager which operated under substantially similar ownership and control.  DCM was appointed as manager of CAF's fund effective October 1, 2018.
* Past performance does not guarantee future results.